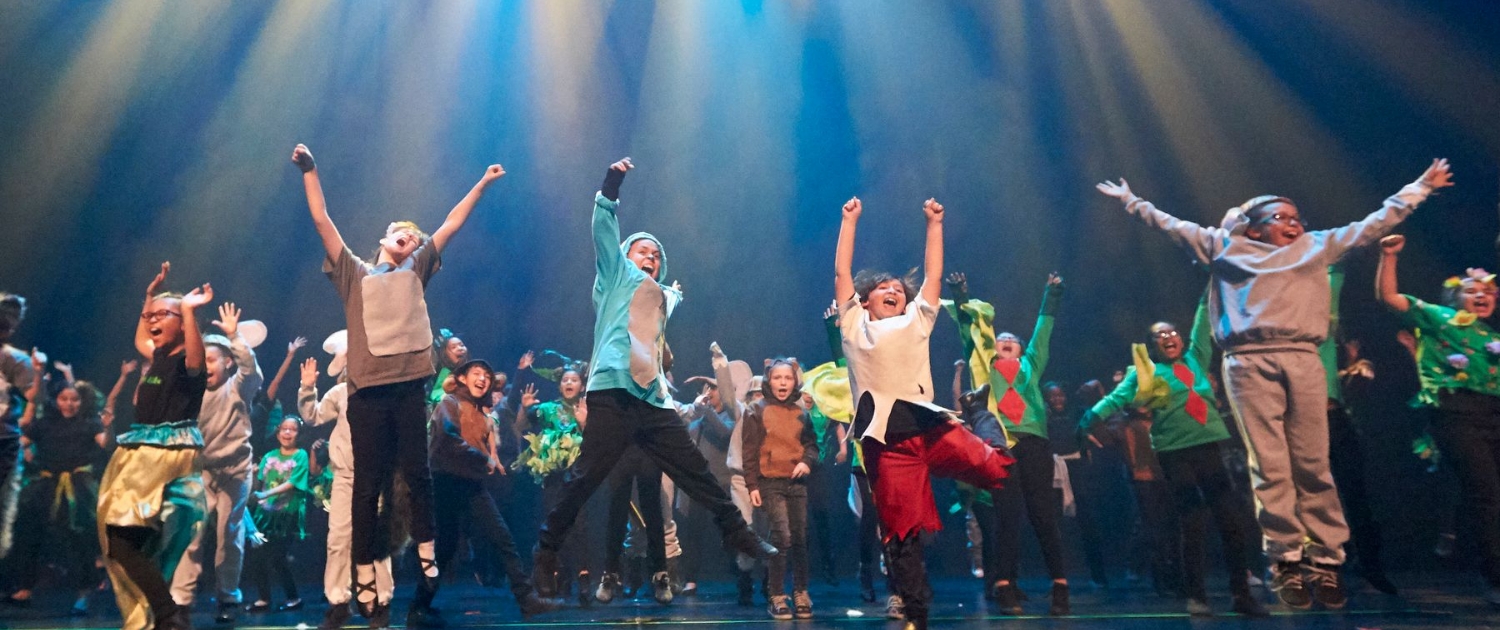 Goals
Create sustainable musical theater programs in public elementary schools.
Provide school faculty with the training and tools necessary to support student performance and production, and to empower them to do so.
Develop a critical awareness and appreciation of the arts within schools.
Develop a strong community including cultural organizations, students, parents, faculty, staff, and neighbors.
Expose students and school teachers to the wide spectrum of skills that are developed when producing a piece of musical theater, including: critical thinking, problem solving, ensemble building, communication, self-confidence, and interpersonal skills.

Structure
Disney Theatrical Group is thrilled to join forces with professional arts organizations to bring Disney Musicals in Schools to students across the country. Disney Musicals in Schools began at Disney Theatrical Group in New York City in 2009 and was established to create sustainable theater programs in under-resourced public elementary schools.
Through continued expansion to new regions the program has served thousands of students, teachers, parents, and communities. Participating organizations receive the materials, training, and support necessary to implement Disney Musicals in Schools within their own community. Interested arts organizations are encouraged to complete the intake form linked below.
Questions? Contact us at Info@disneymusicalsinschools.com.
Whether helmed by Disney Theatrical Group in New York City or by a participating arts organization, interested schools in eligible districts can expect to complete an application process. If selected to participate in the program, schools can expect to receive:
A free performance license to a Disney KIDS musical of their choice as well as the accompanying ShowKit materials.
Free, in-school support from a team of two Teaching Artists over the course of 17 weeks.
The opportunity to perform a selection from their musical on the local professional stage as part of the Student Share Celebration.
Scaled support over the course of three years to set the school up for a sustainable program for years to come.